The Hurt in Secret Free Download

About This Game
Game Info
"The Hurt in Secret" is a visual novel game adapted from true events. Players play the role of a practice teacher with high hopes, and experience the daily life of teachers on campus. At the beginning, players thought they could fulfill the dream of being a teacher. To their surprise, they will accidentally be involved in a troublesome case. As the story progresses , players will face difficult choices and based on every dialogue they choose will affect greatly to the ending of the story. Through playing this game, players can gradually understand what a teacher's life is like besides teaching. In addition, the players may realize that whether or not they can be the ideal teacher as they wish.
Social Realistic style of Educational Situational Game
"The Hurt in Secret" is different from games full of romantic imagination about campus life or games that accompany students to grow together through games. The style of this game can be said to be too realistic and straight forward to a bit dull. Nevertheless, it pinpoints precisely to all kinds of dilemmas which teachers are dealing with throughout their teaching career. The background of the story is set at the teacher training internship which was practiced by the Teacher Education Act in Taiwan after 2002.The plot of the game is extracted from campus bullying cases that have occurred in recent years. Players will act as a senior student who is participating in the teacher training program. In the game, players have to make decisions based on various limited information that may affect the student's future and meanwhile the results of their choice may also affect their future teaching career. However, while facing children's powerlessness, parents' complaints, colleagues' attention, media's misinterpretation, and senior teachers' high expectations, "choosing" has become a very difficult task.
Players Feedback
A teacher with a counseling profession said: "The length of the game doesn't last long. The time of the game is about the same as the time I hesitated between each choice while playing with it."
A current high school teacher, who was formerly a psychological counselor said: " All practice teachers have to play this game at least once, so they can relate authentically to what it means to teach at school."
These tedious and monotonous dialogues are teachers' daily routine. Each and every of your responses is a vivid portrayal of a personal education view.
Attention from Educational Innovation Entrepreneurs
The Education Innovation Alliance called "R.O.L.E" has provided "online simulation scenarios" for educators across the world since 2019. To solve real cases that occurred at school, the organization came up with impromptuly problems solving practice by using real events. Players who participated in this situational simulation once pointed out several problems it were facing. They once expressed their hope that a PC version could be released, so that even if online interaction is not possible for them, they can still enjoy the game alone at home. As a result, Taiwan's independent game teams "MaouCat studio" and "MuGeNeon" cooperated with the "R.O.L.E" alliance member "Acrossbeavers" to develop this game, and raised funds for development with "Improvpie" and "ACTAsia". Through this crossover cooperation, the game will be remade into a PC version.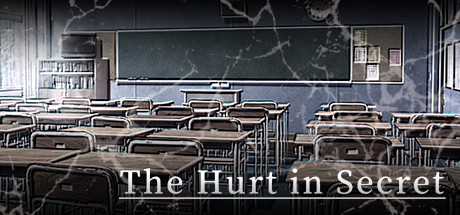 System Requirements
Minimum:

OS: Windows® 7/8/8.1/10 (32bit/64bit)
Additional Notes: 1280×768 or better Display
Free Download The Hurt in Secret Game
Full Game, latest version. Download for Free!