Sanguo's Ambition 4 :Three Kingdoms Free Download

About This Game
Our Discord Server https://discord.gg/9JZjVVAqUk
Online competitive strategy games, matching, fighting, and doing everything possible to eliminate the opponent! Climb the season stage and win the first place in the entire server! Eight monarchs fight against each other on a map, competing for the unification of the world. They can form a single platoon or form a team, with four generals at the beginning. The generals rely solely on moves to eliminate weak forces, surrender enemy generals, and gradually grow into one party's vassals until all enemies are eliminated. In each game, play the role of the monarch in the Three Kingdoms Chronicles, develop the city, recruit generals, command the army, and fight against other player forces. The last surviving force is the winner.

Strive to build cities on the front and rear lines, and expand your territory through war!
Search around for the opposition generals who serve you, and surrender the generals of the annexed forces.
Kill enemy generals, destroy enemy buildings, and continuously weaken their strength!
Rapidly developing technology and carefully selecting research directions to comprehensively surpass enemies in different fields.
Issue policies based on the situation, develop a political path that belongs to you, and the policies will serve your strategic goals!
Carefully lay out a stable defense line, recruit troops, and always be careful of sneak attacks from temporary neutral forces.
Form a temporary alliance through diplomacy to confront strong enemies and seize the opportunity to win the decisive battle!
Efforts to accumulate funds and develop special buildings at the appropriate time will greatly enhance our advantages.
In the year 200 AD, the prerequisite for expanding territory was achieved, and the enemy was transformed into an emperor, completely losing confidence.

Game Features:

Multiplayer confrontation with randomly assigned lord roles
Intense strategy battles lasting for 1 hour
103 cities to conquer
Over 500 historical warlords
Hundreds of warlord tactics and passive skills
5 basic buildings and 9 special buildings
48 researchable technologies in the infantry, archery, cavalry, and domestic affairs categories
13 regular policies and 11 special policies to implement
Each game provides a unique experience.

Team battle

Do you want to conquer the Three Kingdoms world with your friends? We have made this possible. You can team up with your friends for matchmaking, automatically become allied nations to fight together, share cities and roads, and send reinforcements to support each other in battle! You can also invite a few friends for 1v1 matches, compete against each other, and see who is the strongest monarch in the Three Kingdoms!

Number of players per game: 8
Can play monarchs: Liu Bei, Cao Cao, Sun Jian, Dong Zhuo, Yuan Shao, Ma Teng, Liu Yan, Meng Huo
Game objective: Eliminate all other non friendly forces on the map
Victory condition: Occupy all cities or have the highest number of cities among surviving factions in January 220
Failure condition: Lose the last city
Game start time: January 189
Game mandatory end time: January 220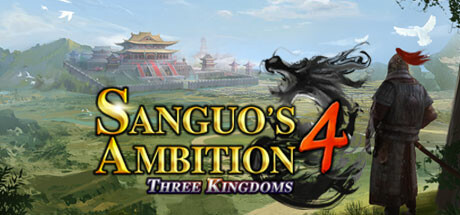 System Requirements
Minimum:

OS: windows10,windows11
Processor: 1.7+ GHz or better
Memory: 8 GB RAM
Graphics: GTX 560 or better; Radeon HD 6870 or better
DirectX: Version 9.0c
Network: Broadband Internet connection
Storage: 5 GB available space
Free Download Sanguo's Ambition 4 :Three Kingdoms Game
Full Game, latest version. Download for Free!