Football Mogul 15 Free Download

About This Game
Football Mogul 15 is the 12th version of the addictive football simulation game from the makers of Baseball Mogul.
This version includes rosters and player ratings for opening weekend of the 2015-2016 season.
Features
Start in any season from 1970 to 2015
Rosters for every year since the AFL-NFL merger
Play-by-play describes each play as it happens
Box scores and play-by-play files created for each game
Detailed play designer
22 offensive formations: 3rd down packages, wildcat, etc.
17 defensive formations: nickel, dime, prevent, 33 stack, 52, etc.
View detailed results for each play in your playbook:
Versus each type of defense
In each down-and-distance situation
Realistic player development and aging
Play up to 100 seasons into the future
Automatically loads files from previous versions
and more…
New Features
Updated team rosters for 2015-2016 season
Accurate 65-man rosters, updated for opening weekend.
More realistic simulation
New ratings-based simulation, with 26 new ratings for each player.
New Scouting Report and Player Rating Editor.
New option to build an offense without a fullback.
New stats and ratings for over 2,800 active players
Updated year-by-year stats for every player
Hand-edited ratings for over 1500 players
More than 400 new players
Includes all 2014 draftees, plus undrafted free agents
More than 600 new player photos (1,425 total)
Exact season schedule for every season from 2001 through 2014
Accurate scheduling algorithm for all future seasons (2014 and beyond):
Includes correct interdivision and interleague matchups according to NFL rules
Plus realistic schedule options going back to 1972
Additional Features
Forty years of historical accuracy
Historical rookies loaded for each college draft class
Correct schedule and playoff format for each season
Enable or disable overtime (which was added in 1974)
Additional league editing options, like the number of wild card teams
Hotseat play
Two players can compete head-to-head using the same computer
Keyboard shortcuts for in-game playcalling (so you don't have to fight over the mouse)
Support for online play
Schedule generation for shorter seasons (as few as 4 games)
Schedule generation for custom league configuration — even for an odd number of teams
Fantasy drafts with more than one human-controlled team
"Import Playbooks" feature lets you quickly load playbooks designed by each team's owner
Strategic options
Set your team to run a '3-4' or '4-3' defense
Build your offense with or without a fullback
Adjust the run/pass balance of your offense
Fine tune your game plan by customing your playbook
Advanced playbook editor
Easy interface lets you quickly edit existing plays or build a playbook from scratch
Editable folder names and play names
Load and save playbooks for use against different opponents, or to share online
Playbook tracks the success of each play in a variety of offensive and defensive situations
Supports custom offensive and defensive playbooks for every single historical team
You can even redesign plays in the middle of a game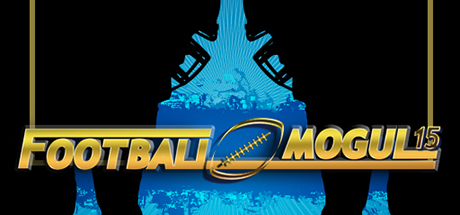 System Requirements
Minimum:

OS: Windows 8 / Windows 7 / Windows Vista / Windows XP
Memory: 256 MB RAM
Storage: 175 MB available space
Free Download Football Mogul 15 Game
Full Game, latest version. Download for Free!